Matching Invoices and Receipts
You can send invoices to be OCR scanned as explained here.
Once they are in the system, if they cannot be auto-matched to a Purchase or an Expense you can match them yourself or create a new Purchase from the invoice.
To match an invoice to a purchase:
Go to "Tasks" > "Invoices"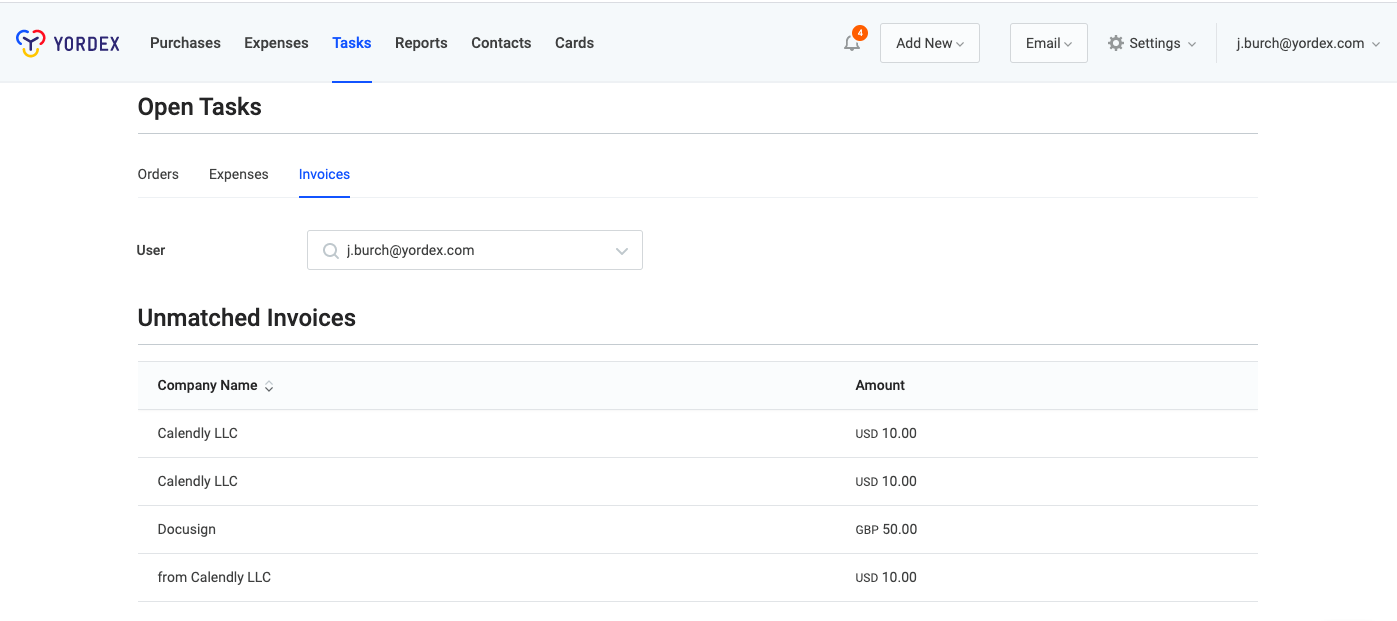 Select the Unmatched Invoice you want to match
Scroll to the bottom of the page, search for the corresponding Purchase or Expense and click "Match"

To generate a new Purchase from the invoice:
From the unmatched invoice select "No Matches Found? Create New Order."