Matching Invoices and Receipts
You can send invoices to be OCR scanned as explained here.
If they cannot be auto-matched by the system to a Purchase or an Expense you can match them yourself or create a new Purchase from the invoice.
To match an invoice to a purchase:
Go to "[Tasks]" > "Unmatched Invoices"
Select the Unmatched Invoice you want to review from the list that appears, while making sure you select the correct user.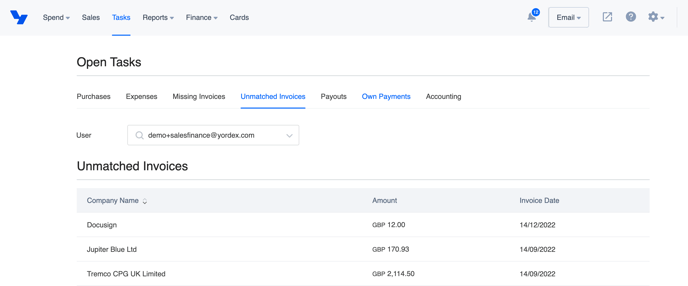 Once the invoice has been opened scroll to the bottom of the page and find the corresponding Purchase or Expense and click "Match"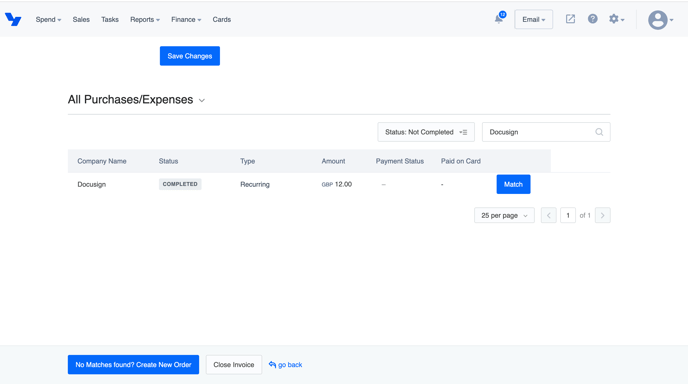 If no Purchase orders or expenses in the list can be found in the list you can select 'No Matches found? Create New Order' instead at the bottom of the page.
Otherwise if the invoice has been sent by mistake it can be closed when you select 'Close Invoice' at the bottom of the page also.