There are three ways to login to Yordex
Username / password
Google login
Microsoft login
Logging in via Microsoft or Google:
On the login page scroll down to the bottom.
Click the "Sign in with Microsoft" or "Sign in with Google" buttons.
If the window to login with Microsoft or Google is not appearing we advise that you check to see if your pop-ups are blocked (there will be a message in your browser's URL bar). As this can prevent the page from opening for you to sign in with.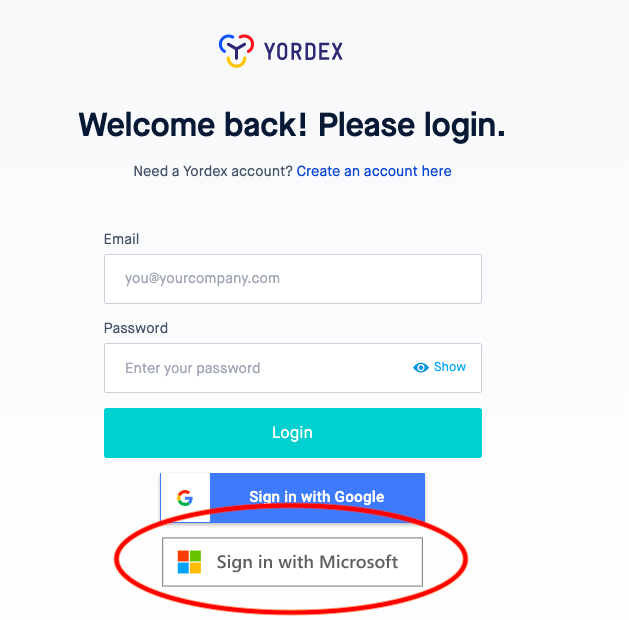 In the sign-in box enter your company email and password. For this to work a Yordex user profile must have been created for you already. Please contact your Yordex admin if you are unsure if this is the case.
You will then be redirected to your user profile linked to your company's Yordex account.


Two Factor Authentication
Once you have successfully entered your email address and password you may be required to enter a one-time passcode (OTP). This passcode will be sent to the mobile number registered to your Yordex profile.
If you are unsure which number has been saved to your Yordex profile please check this with an Admin within your Yordex account, as they will be able to advise further or update this for you.
You can also find some further information on Two Factor Authentication within Yordex here.