Logging in
There are three ways to login to Yordex
Username / password
Google login
Microsoft login
Logging in via Microsoft or Google: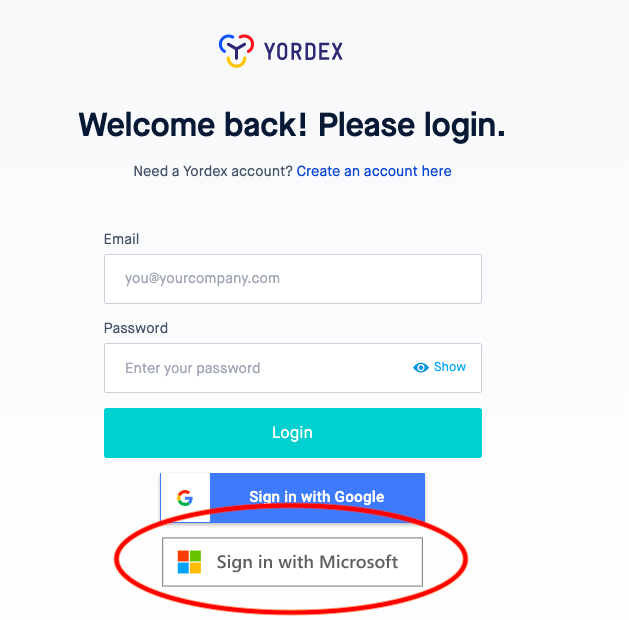 In the sign-in box enter your company email and password. NB. For this to work a Yordex user profile must have been created for you already. Please contact your Yordex admin if you are unsure.
You will now be redirected to your user profile linked to your company's Yordex account.