Cancelling an Expense
If you submitted an expense by mistake or need to resubmit for any reason, you can close an expense by following these steps:
Find the expense in the list under the 'Expenses' tab.

Then click the expense you'd like to close and go to the top right corner where it says 'more actions' and click 'close'.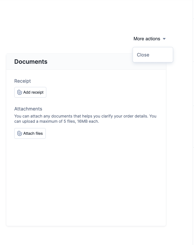 Please note, Expenses with status 'Completed' cannot be cancelled as they have already been paid.